When is the best time to renew car insurance?
By Andrea Nicole
---
Posted on Mar 25, 2021
---
Getting a car comes with a lot of responsibilities including conducting checkups, keeping it in a good condition, and registering your car with insurance, among others. Car insurance gives you security as it provides you protection from damages and accidents. In other words, the yearly premium you pay and the coverages included in your policy determine the amount of coverage you receive from your car insurance policy.
If you purchase a new or used car, you are legally required to have Compulsory Third Party Liability Insurance (CTPL), but it only covers you and the other driver. Comprehensive insurance can protect your vehicle, your personal belongings, and your passengers.
Photo from Quote Inspector
A responsible car owner purchases both CTPL and comprehensive insurance as these will be covering repair costs and hospitalization fees when an accident happens. Any changes to your insurance policy should be made when renewing it. In this way, your car insurance premiums will be reduced.
Why do I need to renew my car insurance?
You're not covered when a car accident or natural disaster occurs if you're driving around with an expired insurance policy. By renewing in time, you ensure your financial protection in case something unexpected happens. Always remember that accidents do happen all the time.
Further, CPTL is part of the requirements in registering your car at the Land Transportation Office (LTO). The initial registration on your car expires after three years. After it expires, you are required to renew it through LTO every year. Thus, your car insurance should be renewed.
When do you renew your car insurance?
The term of most car insurance policies covers one year, so your insurance will likely be renewed 12 months after it has been in force. For instance, if your car insurance expires on 2020 March 19, your policy's renewal would fall on 2021 March 19.
The date of effectiveness of your insurance plan can be found on a copy of your policy. If you want a hassle-free and convenient way of renewal, you can inquire directly with your insurance provider or broker.
Is there a best time to renew my car insurance?
You have to pay attention to the timing. Car insurance can be easily renewed three weeks to one month before your policy is due. A month will buy you some time to ask for insurance offers from various companies. With this, you'll be able to compare the prices and inclusions of the insurances they offer. This will definitely help you get the best deal for your car.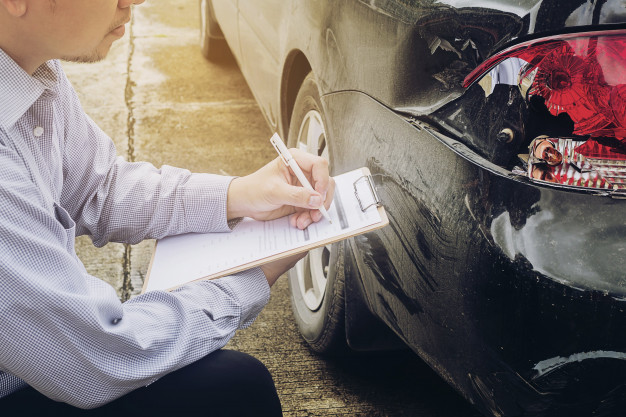 Photo from freepik
When it comes to renewing your car insurance, there are two important things to remember:
Remind yourself of the due date
Getting the right car insurance deal depends on when you act. Count 28 days back from when your policy ends and you'll be able to see if it's time for renewal. Make sure you are organized and set reminders on your phone. The best renewal price can be found by taking advantage of this opportunity.
Compare prices
By making use of a price comparison website, you are more likely to save money on your insurance renewal, and this will show you what your options are. Nowadays, people can compare premium rates from numerous companies thanks to the rise of car insurance comparison sites in the Philippines. It gives you this information with just a couple of clicks when choosing an insurance policy.
What to consider in a car insurance renewal?
It's okay to choose a different plan than what you had last year. Since your policy is due to be renewed, you may want to increase or decrease the amount you pay for car insurance according to your needs. Having either a fixed deductible or an increased deductible helps to lower your participation fee and reduces your premium. You can ask for assistance with your chosen car insurance provider. Especially if you choose to change your policy, you can inquire about additional information if you need it.
When you have made those changes, you will receive a copy of your insurance contract. Make sure to fully comprehend the terms of your coverage. Before signing or paying your car insurance bill, discuss all questions you might have about your policy with your provider.
---
---