A Detailed Guide On Comprehensive Car Insurance
By Andrea Nicole
---
Posted on Oct 26, 2020
---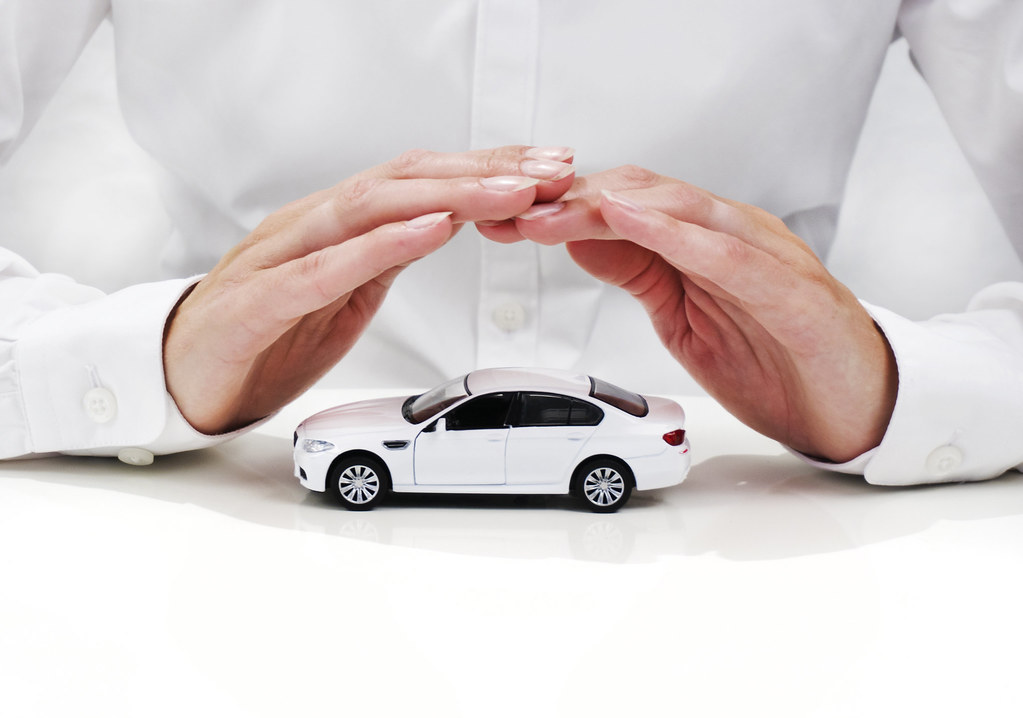 Source: Flickr
You may find yourself asking about the question, What is comprehensive car insurance and is it worth getting one? Well, the answer here is a big Y-E-S!
In our country, there is a law requiring all vehicle owners to have the Compulsory Third Party Liability Insurance or CTPL. This type of insurance covers the injuries caused by a driver to other people.
However, we also know that our car could also be accidentally damaged at any time and the costs of having it repaired are also astoundingly jaw-dropping, especially if you experience a major vehicular accident. Sad to say, the Compulsory Third Party Liability Insurance doesn't cover car repairs resulting from any incident.
If your car is damaged from an accident, this is where the Comprehensive Car Insurance comes into action. So, let us further discuss how it works and its importance in this article!
What is comprehensive car insurance?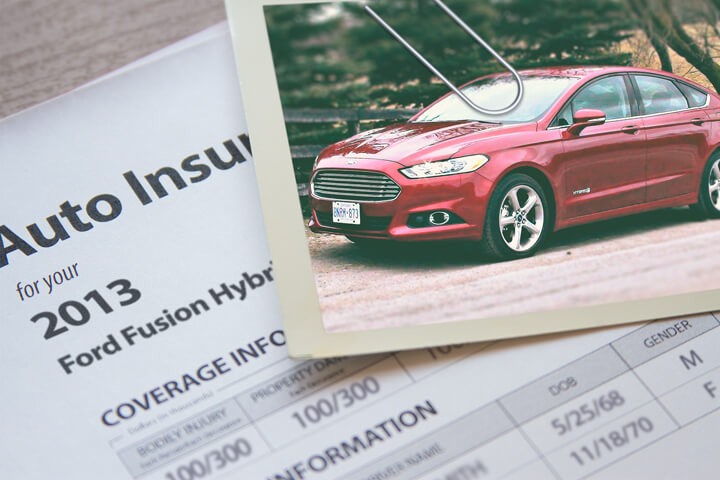 Source: Oakland Insure
Comprehensive car insurance is also more commonly known as "compre". It is a type of car insurance policy that offers a wider range of coverage compared to the Compulsory Third Liability Insurance.
In the Philippines, car owners are not required to have Comprehensive Car Insurance. However, if you are the type of person who drives your own vehicle on a daily basis, then you are highly encouraged to get one. After all, we can never predict when an accident will happen and the only best thing that we can do is to be prepared.
The difference of the Comprehensive Car Insurance from the Compulsory Third Party Liability is that it protects the driver, the car, and the passengers from an extended list of road-related risks and hazards while the CPTL Insurance only gives protection to the general public.
Reasons why you need a comprehensive car insurance
Are you still thinking whether you should avail of a Comprehensive Car Insurance or not? Here is a list of reasons why you should be affirmative of getting this type of insurance!
Required by banks or financing
Majority of cars purchased in the Philippines are loaned via bank or other financial institution, we all know cars are expensive, so many prefer to pay their car on installment basis, by this, your car is still property by your financing, and you are required to purchase comprehensive car insurance for their protection.
Accidents can happen anytime

The roads in the Philippines are never cleared of vehicles and this is the same reason why there is a higher probability of vehicular accidents. Even if you are the most careful driver in the world, you will never know when an accident can happen to you.
By having Comprehensive Car Insurance, you can protect yourself, your car, the person/s that you are driving with, in those unanticipated bad events.
Covers damages beyond accidents
Getting a comprehensive car insurance policy is more advantageous than having only the mandatory Compulsory Third Party Liability Insurance. What is comprehensive car insurance? - it covers loss or damage of the vehicle, property damage, excess bodily injury, auto passenger personal accident, and many more. Also, the insurance plan can also cover the costs of an accident caused by the car owner himself.
Also, if you want to maximize the benefits of your car insurance, then you should equip your cars with a dashcam. These devices allow you to gather evidence for your insurance claims. With dash cams, you would no longer worry about your car being accidentally bumped against by other cars.
It gives protection for TNVS Drivers
The variables to compute for the cost of car insurance depends on the car itself and how will it be used. In the Philippines, there are a lot of drivers who use their private vehicle for Grab or TNVS. However, before they get registered as a driver for these carpooling jobs, they must first get their private cars insured for the service, or else, they will have to worry about having their claims denied.
Car insurance policies should always be part of your budget whenever you purchase cars. Not only will these policies give you coverage against road accidents and those who are intentionally trying to damage your cars, but it can also give you financial assistance when you meet calamities with your cars such as earthquakes, volcanic explosions, floods, and even typhoons.
How much is comprehensive car insurance?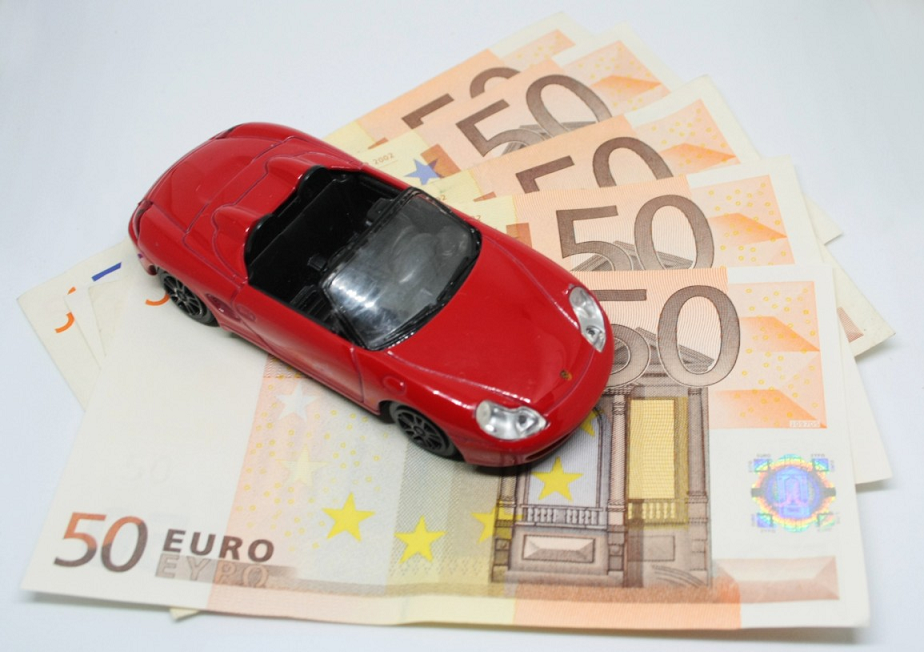 Source: PxHere
There are no fixed amounts if you want to know how much availing of Comprehensive Car Insurance will cost you. Every Comprehensive Car insurance policy differs by price because the rate depends on the current state of the vehicle and on several other factors.
Luckily there is a website www.vigattininsurance.com that offers a FREE comprehensive car insurance quote ONLINE! that shows how much your comprehensive car insurance will cost from different car insurance companies in the Philippines.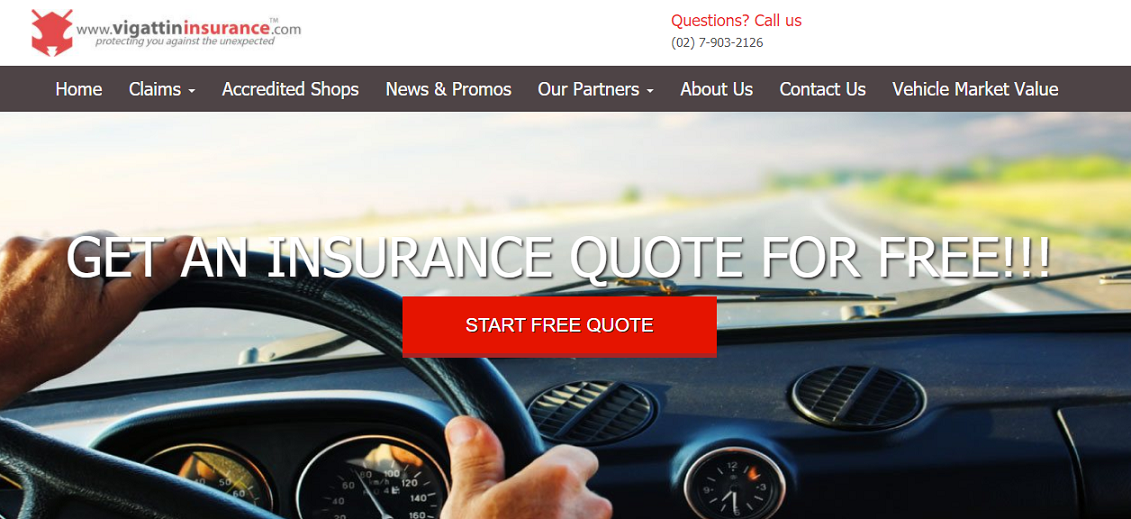 You just have to complete the easy steps:

And it will show you the price in real time.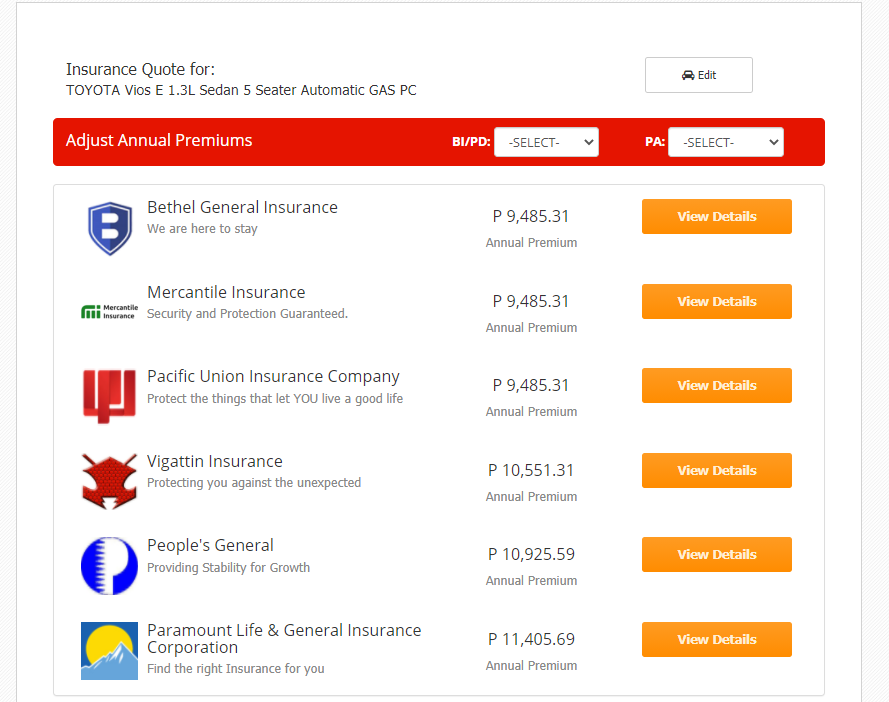 For more details about the quotation, you can click "View Details"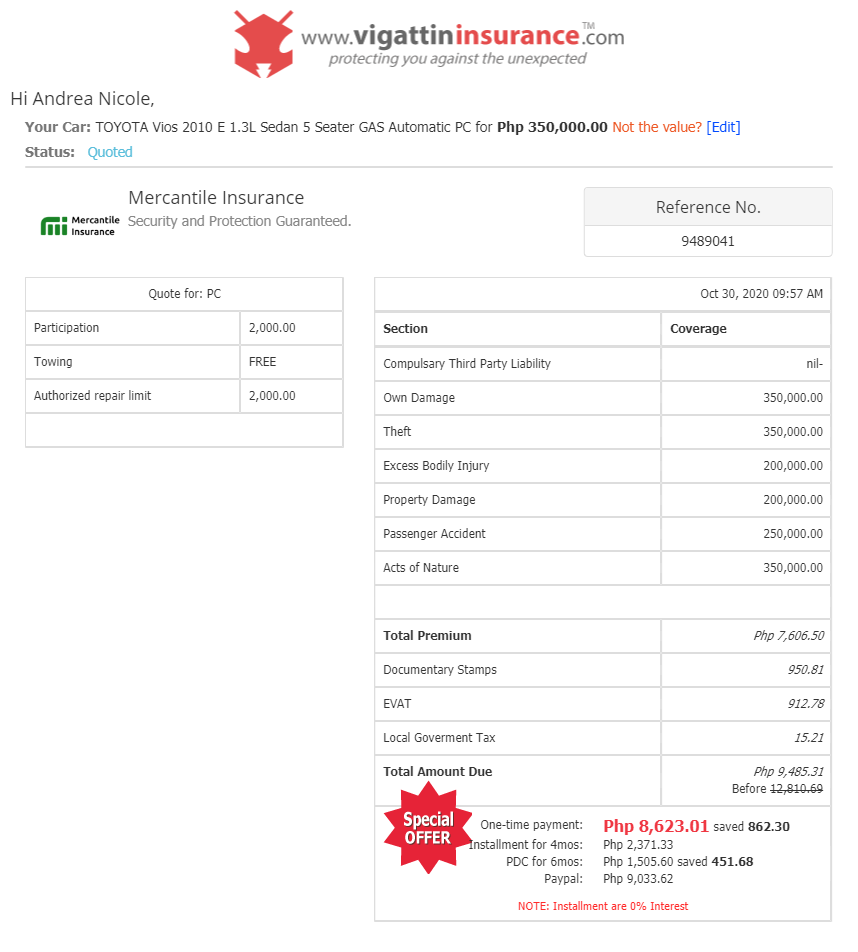 You can also see the benefits on your quotation.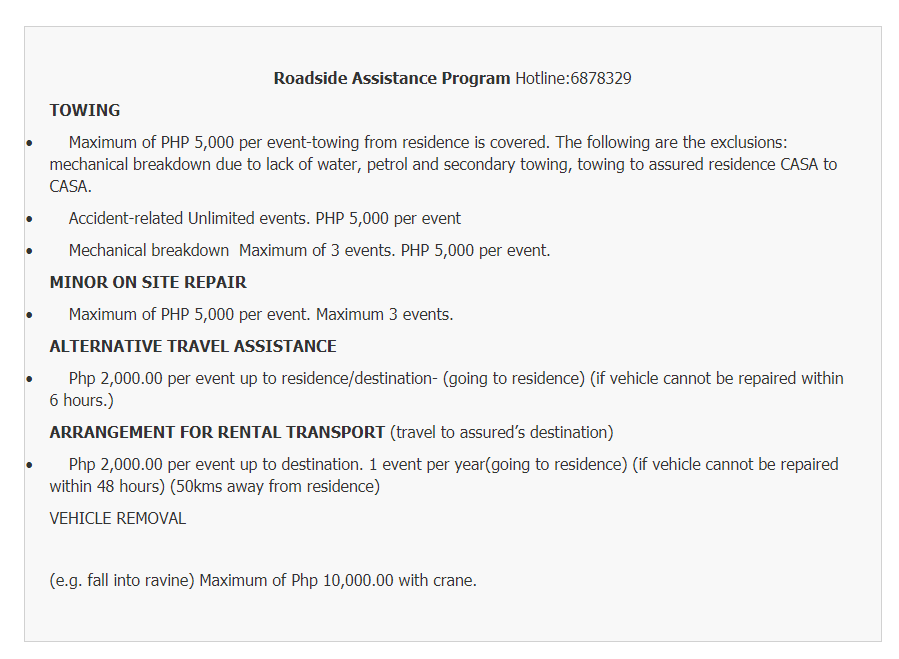 And watch out for the discount!

You can also have a copy of your quotation by downloading or clicking Email Quotation

Or if you have any questions regarding your quotation, you can send an inquiry.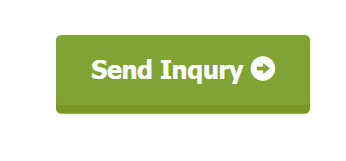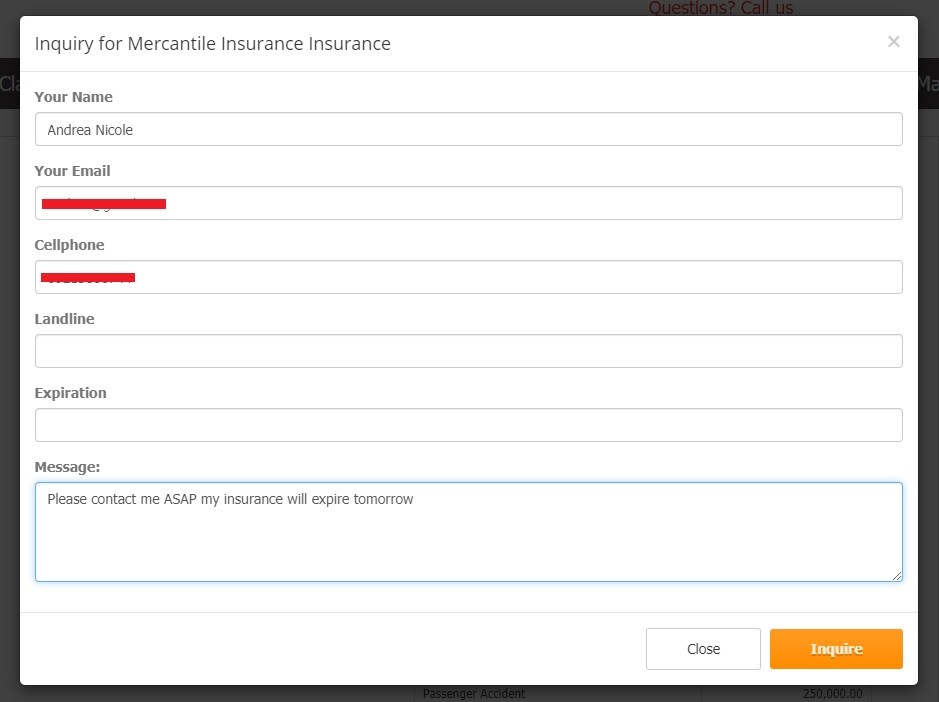 And click "inquire" someone from their end will contact you immediately, to thoroughly discuss and explain the quotation so make sure you provide the correct contact details so they can back to you to answer your queries.
Here is a list of factors that may affect your policy rate:
Model- this means that the newest model of the car you have, the more expensive your insurance policy will be
Make- luxury cars and cars that are made in foreign countries are more expensive to insure.
Year- the older the car, the cheaper the insurance policy will be
Usage- this depends on how worn out the car is
Accessories- does it have additional accessories that require additional payment to be included in the insurance?
Safety Features- the safer the car, the less expensive it is to ensure
Fair Market Value- what is the current market value of your car?
Depreciation- what is the value of your car when you take into consideration the depreciation value?
Last notes
If knowing what is comprehensive insurance makes you want to avail of one, then you should also take note of these pieces of information. These things will help you make an insightful decision: review extensively the policy, do not miss out on very important details; consider how much your budget is; and lastly, compare providers and seek reviews from people who have already availed of their services.
---
---