Insurance Claims and Guidelines
1. Photocopy of Insurance policy and Official receipt.
2. Photocopy of endorsement(if any)
3. Photocopy of car registration and registration receipt.
4 Pictures of damaged portion.(Include plate number)
5. Photocopy of Driver's license and Official receipt.
6. Estimates of repair from accredited motorshop or dealer.
7.Original police report: and/or duly notarized affidavit of driver
(if the circumstances are not clear in the police report)
THINGS TO REMEMBER
Processing of claims will start only after the above requirements has been submitted.
Never have your unit repaired without the approval of company's claims department. This may result to denial of claim. UNAUTHORIZED REPAIR

In case unit is disabled, you are required to make an arrangement for safe keeping as indicated in the policy.

Immediate repair shall be applied if the estimate of repair is within your insurance settling authority.

Liason Officer will inform you within 7days the schedule of repair if the estimate of repair go beyond your insurance settling authority.

For every claim/accident claimnant is required to pay the assured's Deductible Franchise and Betterments for all replaced parts.

If you are one of our client, Please note the we have ONLINE CLAIMS TRACKING just visit this link https://www.vigattininsurance.com/claimstracking just prepare your POLICY NO so you can track your claims status ONLINE!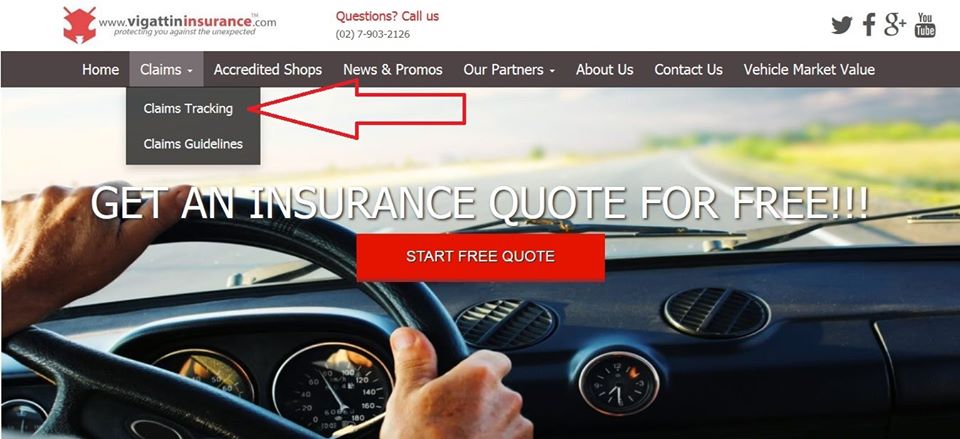 from here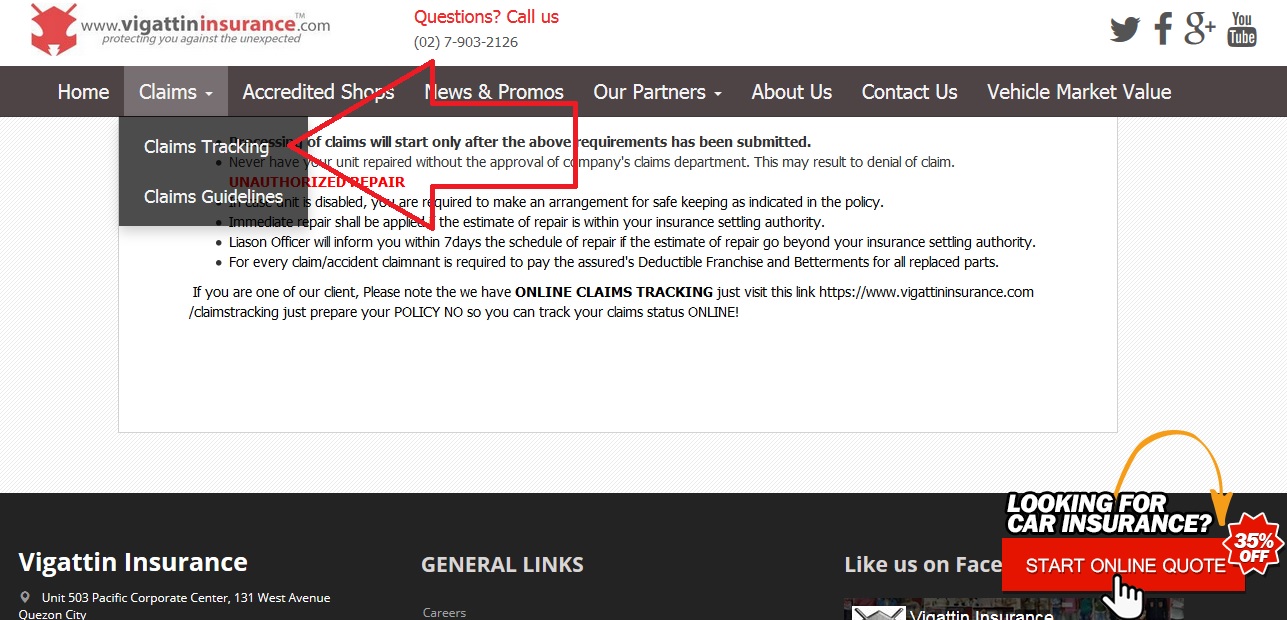 Then you will see the CLAIMS TRACKING page, just prepare your POLICY NO and Track it ONLINE!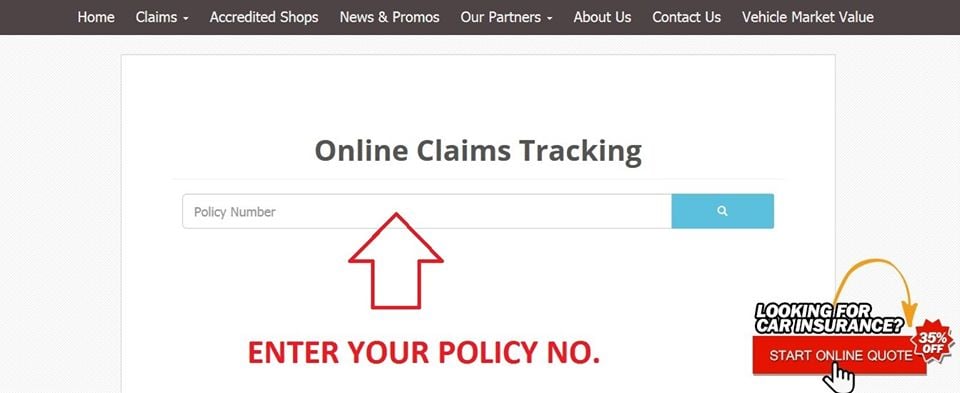 If you are not one of our clients and needed car insurance, just visit www.vigattininsurance.com and QUOTE ONLINE! we will contact you afterwards, or you can contact us through our FB Page www.facebook.com/vigattininsurance