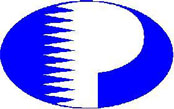 People's General
Providing Stability for Growth
History

People's Surety and Insurance Corporation was founded on May 22, 1950 by a prominent group of Filipino enterprising businessmen, headed by Ambassador Tomas C. Benitez. After nearly three decades in the insurance industry, the operation was turned over to the Business Counseling Group on November 02, 1978. Three years later in 1981, the Mercantile Insurance Company and the Yasuda Fire and Marine Insurance Co. LTD of Tokyo, Japan through a joint venture,'' took over the operation of the company. And it was then when People's Trans East Asia Insurance Corporation came into existence.
While gradually carving its name in the insurance industry in 1992, Peoples Trans-East Asia Insurance Corporation made an unprecedented move to operate as a 100% Filipino Controlled Corporation, buying out Yasuda Fire and Marine Insurance Co. Ltd. With the new management at the helm, a fresh batch of officers and executives were hired and promoted providing the much needed dynamism and aggressiveness to propel the company to its highest peak. This turnaround paved the way in establishing twenty eight (28) Service Offices nationwide. Insurance agencies were likewise developed, bringing the company to unparalleled heights in terms of production and profits.
With remarkable sales and income, the company once again leaped further by having its own Head Office constructed at 420 Calle Magallanes, Intramuros, Manila. 1998 was a momentous year as another group headed by Mr. Ernesto J. Del Rosario and Mr. Alfredo D. Cruz acquired the company and took over its operation. With their combined expertise and experience in the insurance industry, this new alliance became the backbone of this organization. Their dedication, perseverance and leadership became an inspiration to further uplift and improve the quality of service we have rendered over the years.
By 1999, another milestone in our history made its mark as Ernesto J. Del Rosario, now Chairman of the Board and Chief Executive Officer, together with Alfredo D. Cruz, Vice Chairman and President made their way to the Securities and Exchange Commission, giving birth to People's General Insurance Corporation. With over 60 years in existence, our journey continues. The quest for excellence in providing total customer satisfaction, remains our driving force in keeping up with the demands of our clientele. We remain committed to the ever changing needs of the insuring public, and at the same time adhering to the guidelines set forth by the Insurance Commission.
MISSION STATEMENT
People's General Insurance Corporation
Is a service company, which exists
To deliver the best service to the
Insuring public in the Philippines, in
Respect to their non-life insurance needs.
People's General Insurance Corporation
Is committed to provide avenues
For the employees to achieve high levels of
Personal development, and uplift their
Standard of living, in proportion to their
Contribution to the company's profitability and growth
People's General Insurance Corporation
Further commits itself to contribute
To the nation's welfare, as a
Reasonable and socially aware corporate
Citizen, and to provide an equitable return
To our shareholders.
PROVIDING STABILITY FOR GROWTH
As the nation experiences an economic upsurge, stability becomes an increasingly important part of our business. The material gains we have rightfully acquired, needs commensurate protection to ensure progress and a positive growth pattern. Without the appropriate protection, anything and everything we invested our time in, can be taken away instantly.
Insurance does not prevent accidents from taking place. However, with proper and adequate insurance coverage, we can be relieved from the consequences of any financial catastrophe. Losses can be minimized. This kind of protection is vital to our lives and safeguards the businesses we have established.' More so, the benefits of being insured extends to a greater number of people.
Consumers rely on a constant flow of products and services that various businesses provide. Unfortunate events that disrupt the normal flow of operation will affect the supply of essential goods. This translates to negative effects on the public. Furthermore, losses in terms of material value may result in sudden unemployment.
Being insured provides stability that goes hand in hand with growth and advancement. For as long as lives and properties are protected, our nation is assured that the lifeline between progress and success remains alive.
Accredited Banks & Financing
---
Financing
Penalty
Grace Period
Facilitation Fee
Autorenew
A PHP Error was encountered
Severity: Warning
Message: Invalid argument supplied for foreach()
Filename: partner/partner_view2.php
Line Number: 56
---